Financial Crime
Unleashing the Power of Rahn Financial Crime Compliance Platform
Rahn Financial Crime Compliance
The pace and scale of technological advancements in our human society today have never been witnessed before in history. With mobile technologies and apps enabling services to be available globally, conducting activities from any location has never been more accessible. As the number of transactions increases, the need for security measures to counter financial crimes such as money laundering, fraudulent activities, and data breaches becomes paramount.
In the current global geopolitical landscape, criminals and terrorist groups have taken advantage of technology to further their political agendas, leading to well-publicized incidents. As a result, regulators and businesses must combat the rising fraud, money laundering, and criminal activities through identification, monitoring, mitigation, reporting, and analysis.
Are you ready to face these challenges?
The extensive regulations placed on financial and other institutions have necessitated the implementation of compliance measures to avoid hefty fines or deregistration. However, data quality has remained a significant challenge in the effectiveness of such measures.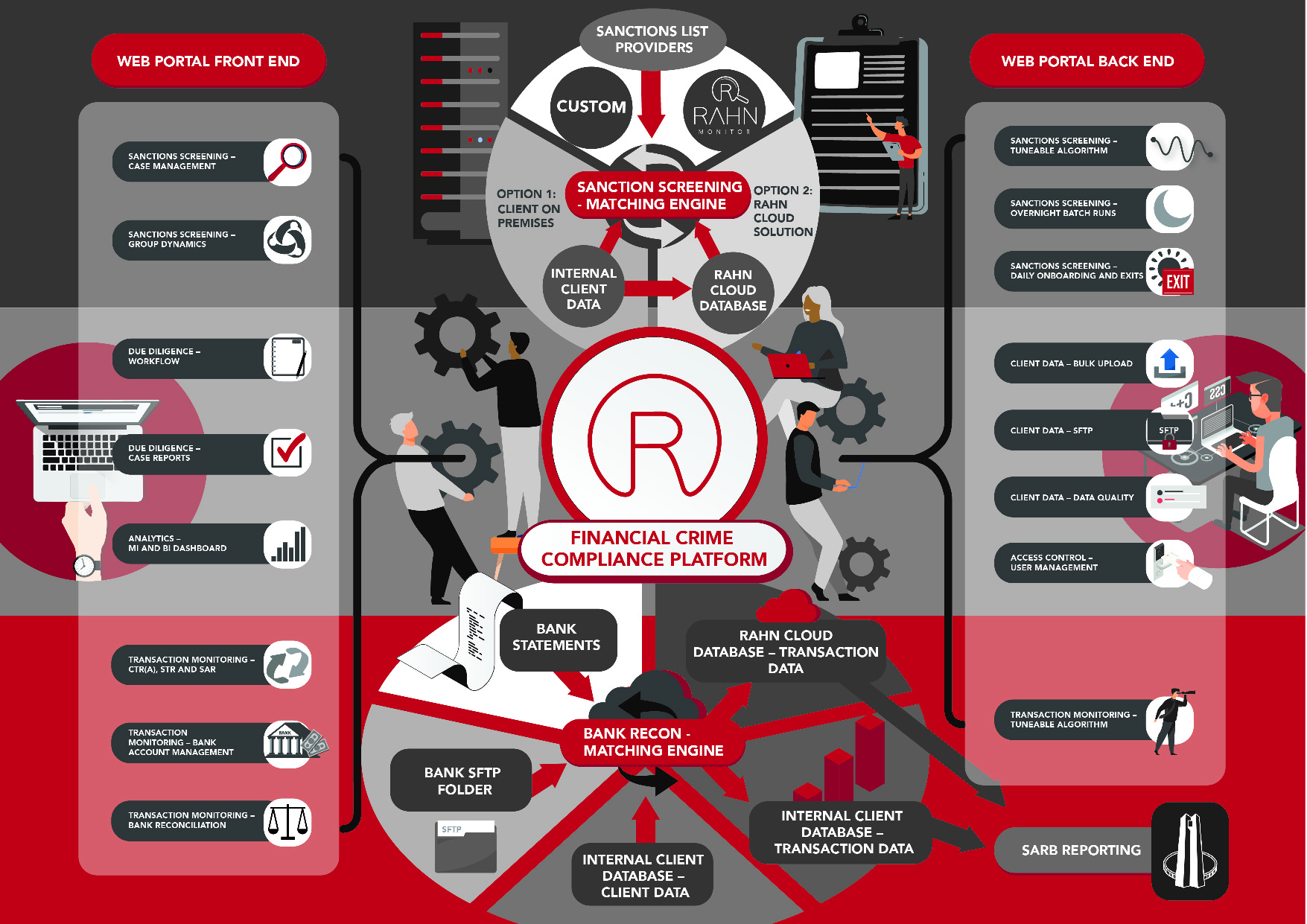 Underpinning Data Quality. Countering Criminal Cyber Attacks.
The RAHN Financial Crime Compliance Platform recognizes that data quality is a fundamental issue that must be addressed for the system to be effective. Our platform is designed to work with various data formats and incorporates them into a structured data model, with the Bulk Upload capability enabling non-technical users to upload .CSV data from any source system. The Microsoft SQL data model is then created, and custom data quality rules are applied to determine each record's data quality, providing clear outcomes for remediation programs.

Our Sanctions Screening capability is highly flexible. Enabling the system to use the two most popular sanctions screening datasets available today. With RAHN Monitor, our in-house solution, clients are provided with an audited listing of the sanctions list requirements. Custom "Do-Not-Do-Business" lists can also be created and implemented to ensure that customers who do not meet our clients' standards are identified and dealt with accordingly.

The Sanctions Screening algorithm employs an intelligent match management system using our proprietary matching hierarchy and the Typography methodology. The fuzzy logic rules are customisable. To allow for matching in cases where data quality issues could result in false negatives, which pose greater risks than false positives.

This provides case managers with detailed matches and information to make informed decisions quickly, allowing more time to work on positive matches and less time spent chasing false positives.

The Typography also addresses data quality's role in the case management process. Unleash the power of RAHN Financial Crime Compliance Platform today and transform the way in which your sanctions screening is done. Contact us today about pricing options and how RAHN Financial Crime can transform the way in which your sanctions screening is done.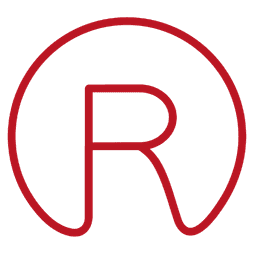 Van Vuuren Street
Mulberry Gardens
Constantia Kloof
Johannesburg
1709
Tel: +27 87 802 1384
LinkedIn Newsletter